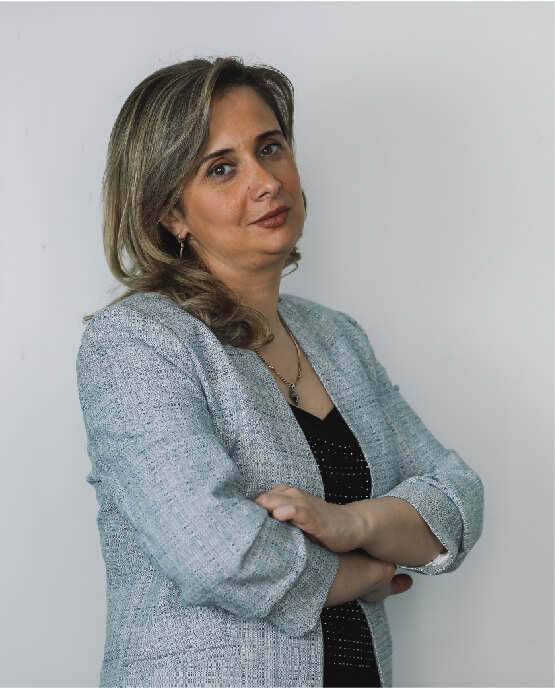 Tinatin Tsomaia
HEAD OF TAX AUDIT DEPARTMENT
Work Experience: Tinatin Tsomaia served for three years as the Chief Accountant (Chief Accountant) of the LEPL National Accounting Environment Agency.
Shee is also a trainer at the Academy of the Ministry of Finance of Georgia.
For 9 years she worked at the Audit Department of the Revenue Service of the State Revenue Service, in various positions. Chief Auditor of the Exchange Tax Audit of the Revenue Department of the Audit Department.
She is also a full-time expert auditor in the Methodology Division of the Audit Department, a Quality Specialist in the Audit Department's Main Division.
For four years she worked in the General Prosecutor's Office of Georgia for the following positions. Adviser to the Special Prosecution Office on Legalization of Illicit Income Legalization and Financial Accounting – Chief Economist of the Accounting Division.
Education: Tinatin Tsomaia graduated from Sokhumi branch of Tbilisi State University, Faculty of Economics – International Economic Relations.
She was also a researcher at the Economic Research Institute.
Has undergone a polygraph test by the relevant staff of the Federal Bureau of Investigation (the so-called – lie detector);
CAC Training Course in Accounting and Business Law (degree A) at Caucasus Academic Center.
Georgian Academy of Finance – International Public Sector Accounting Standards (IPSAS) course. Training of Trainers.
Course in Using Oris – Financial and Tax Accounting / Reporting for Budget Organizations. Course – Mandatory and Selective Inventory in Budget Organization.
Published Scientific Works: 2007 – Journal of Taxes # 4. Article – "Features of Credit Economics in Georgia.
2006 – Journal of Georgian Economics # 10 (107), "Fight against money laundering and Georgia's economic security".
2005 Journal of Economics # 11, article – System of Economic Security Indicators of Georgia.