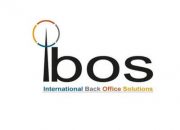 iBOS is incorporated in Pakistan to facilitate Small and Medium businesses (Audit Firms in the particular and wider industry in general) to achieving the following three objectives.
OPTIMIZING THEIR ABILITIES
By providing access to a wider spectrum of resources and skills and by freeing up key people to focusing on what is important for business growth.
MAXIMIZING THEIR PROFITS
By inventing new ways of doing business, identifying economical alternatives, saving cost & time, and bringing efficiencies.
ACHIEVING HIGHEST QUALITY
Achieving the highest quality through unrestricted access to resources and skills at a very much affordable cost. Using technology, creative ways of doing business, resolving quality constraints without additional cost.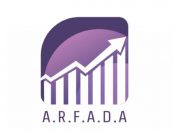 AGIC and ARFADA will jointly implement international and charitable audit projects in the Turkish market.
ARFADA is one of the most experienced consulting companies in the field of development and financial management consulting.
It operates in the Turkish market, cooperates with international donor organizations, and implements numerous projects.
ARFADA offers professional consulting in financial and administrative fields, taking into account the highest standards, governmental and non-governmental companies.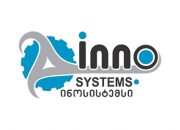 "Innosystems", research and production center – the company was founded in 2014.
They work in the following fields: designing, building, setting-up of the industrial objects, modernization of existing industrial facilities, as well as services for small and large industrial projects.
The company has experience in the implementation of enterprise projects such as dairy products manufacture, bread, and cookie production, confectionery industry, production of fat products and so on.
The company's mission is to create import-replacement and export-oriented enterprises in Georgia. Ltd. "Innostystems" offers technical, technological and engineering solutions based on the current budget, as well as assistance in reconstruction, rebooting and arranging of the existed enterprises from mini-enterprise to mega enterprise.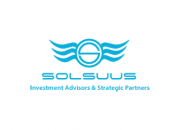 Solsuus is an international investment advisory firm based in Washington, D.C. with a network of partners and relations in Palo Alto, Rome, Doha, Istanbul and Tbilisi. Solsuus provides emerging market project investment, funding and execution solutions and counsels American and European clients on West/Euro Asia private sector renewable energy, food & beverage, hospitality/tourism/real estate development and information technology industries. Solsuus also represents European, African and West Asian companies in Washington and assists such clients to benefit more from cooperation with technologically innovative and advanced companies and venture/development finance firms.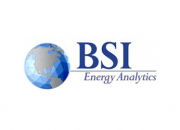 BSI was founded in 1998 which is privately held corporation. Headquarters in Boston (US), offices in the UAE, India, Bahrain, Qatar, and Saudi Arabia.
They serve a global client base, and maintain offices and affiliates worldwide. They serve: US through Boston, Gulf Cooperation Council (GCC) through Bahrain, UAE, Saudi Arabia, and Qatar, Latin America through Mexico City, Europe through Amsterdam, Russia through Moscow.
BSI works for regulators, banks, and government agencies, also maintains a strong focus on helping industry majors in oil, gas, power, and sometimes petrochemicals and related process manufacturing adapt and adjust to the "new normal." This companies' clients are companies, such as:  Mexican Government, OECD, TRANEX, EPC Firm, Saudi Aramco, Vattenfall, Gas & Oil Majors, Minerals Technologies, FedEx.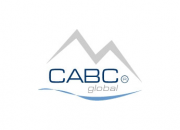 CENTRAL ASIA BUSINESS CONSULTANTS – is one of the leading consulting and business advisory Partnerships registered in Cayman Islands. It has been operating in the Caspian Region, Caucasus and Central Asia since the 1997. Company has sound experience with working clients like has sound experience with clients like KLM, Procter &Gamble, Viator Microcredit, Wordlbank, Oil State Industries, Global Maritime, Caspian Mainport, BP/AMOCO, AMCHAM, Raytheon and etc.
For brief information please visit their website: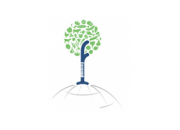 GEORGIAN FARMERS ASSOCIATION – organization was founded in 2012 year and presents an umbrella for farmers, which is the union of unions. Currently association has more than 1,000 members and actively cooperates with governmental organizations, donors and educational organizations. GFA support farmers in advocacy, technical issues and has a function of linking body. Organization offers farmers informational center services, which involves processing and sharing information.
For brief information please visit their website: